Our desire is to help people become fully devoted followers of Christ.
By loving, growing, and serving both God and others, we seek to fulfill God's calling on us and glorify Him in all we do.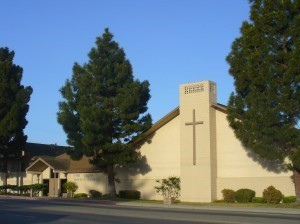 We have included this section at the request of church members who want the convenience of online giving.
The Bible teaches us that giving is an act of worship. This puts giving in the arena of the sacred. And though giving is often done when the church meets, it is at its heart a personal matter between the giver and God.
Thank you for your gift. All donations will be receipted in accordance with IRS guidelines. Your donations are processed through PayPal, but a personal PayPal account is not required. Please contact PGBC if you have any questions about this donation process.
Directions
Church Location & Address: 5551 South Bradley Road
Santa Maria, CA 93455
(across from Pine Grove Elementary)
Mailing Address: Pine Grove Baptist Church, P.O.Box 2088, Santa Maria, CA 93457-2088
Telephone: (805) 937-4538
[contact-form-7 404 "Not Found"]